青龙满族自治县双合盛生态农产品有限公司的在旗豆包就是被选入冬奥村(冬残奥村)的传统美食。日前,在旗豆包还收到了北京2022年冬奥会和冬残奥会组织委员会张家口冬奥村(冬残奥村)运行团队发来的感谢信。信中表示,感谢青龙满族自治县双合盛生态农产品有限公司敢于担当、乐于奉献,向张家口冬奥村提供了必要支持和帮助,特别是贵公司研发的粘豆包系列产品,经过改良后的豆包餐品呈现在冬奥村主餐厅,赢得了各国运动员的喜爱和赞誉,成为冬奥会跨越国际的网红餐品之一,为冬奥盛会的成功举办做出了积极贡献。
"Zaiqi Red Bean Paste Buns"is one of the traditional products of Qinglong Manchu Autonomous County Shuanghesheng Ecological Agricultural Products Co. LTD, which was selected for the Winter Olympic Village and Paralympic Village. It also received a thank-you note from the Winter Olympic Games operation team in Zhangjiakou Winter Olympics Village and Paralympic Village a few days ago. In the note, they expressed gratitude to the company for its strong sense of responsibility and willingness to contribute. The company also provided support and assistance to Zhangjiakou Winter Olympics Village, especially niandoubao (sticky steamed bun stuffed with bean paste) series products. The red bean paste buns has won love and praise of athletes from all countries, becoming one of the Internet-famous food during the Winter Olympic Games. It also made positive contributions to the success of the Winter Olympic Games.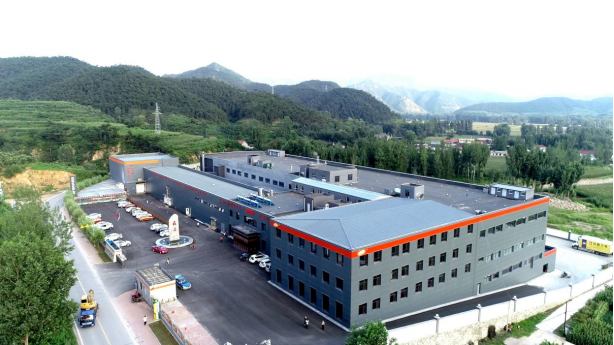 双合盛生态农产品有限公司坐落在燕山东麓青龙满族自治县的龙王庙镇,这里山清水秀、民风淳朴,为在旗系列产品生产提供了得天独厚的人文和地理因素。在旗豆包以弘扬民族饮食文化,打造健康杂粮主食为己任的发展理念,已经成为一家驰名中外的农业产业化精加工企业。"产业兴旺"是乡村振兴的重点,要发展好产业,必须坚持质量兴农、品牌强农,提高农业创新力、竞争力和全要素生产率。在旗豆包注重品牌建设,把地名文化和地方优质特色产品相结合,形成了原产地优质产品品牌。2021年11月在旗杂粮主食系列产品荣获"第106届巴拿马太平洋万国博览会金奖",成为国内速冻行业内首个巴拿马奖。2021年12月青龙˙在旗杂粮主食被认证为"地名品牌"。在旗进一步加大文化挖掘和传承力度,把黏豆包民俗文化和杂粮主食的生产过程以工业旅游参观通道的形式对外开放,接待了数以万计的国内外游客,让蕴含地名文化的生态豆包,讲述青龙满族故事的在旗品牌走向世界。
Shuanghesheng Ecological Agricultural Products Co. LTD is located in Longwangmiao town, Qinglong Manchu Autonomous County of Yan mountain east side. The beautiful scenery and honest people provide unique cultural and geographical factors for the production of Zaiqi food series. The vision for development of"Zaiqi Red Bean Paste Buns"is to promote Chinese culinary culture and build healthy minor cereals staples. The company has become a famous agricultural industrialization finishing enterprises renowned at home and abroad."Rural areas with thriving businesses"is the key point of rural revitalization. In order to develop great industry, focusing on improving the quality, brand, creativity, competitiveness of agricultural products is a must."Zaiqi Red Bean Paste Buns"is focusing on brand building, combing geographic name culture and products with local characteristics. It has become high-quality products brand. In November, 2021, Zaiqi minor cereals staples food series was awarded the gold medal of"The 106th Panama Pacific International Exposition", becoming the first one to win Panama award in domestic quick-frozen industry. Qinglong Zaiqi minor cereals staples food was certified as "Toponym Brands"in December, 2021. Zaiqi further increases the intensity of the cultural excavation and inheritance, opening up niandoubao folk culture and manufacturing process of minor cereals staples to the public by factory sightseeing tourism, which has accepted tens of thousands of tourists from home and abroad. It has made red bean paste Buns and Zaiqi Brand, which tell the story of Qinglong Manchu went global.